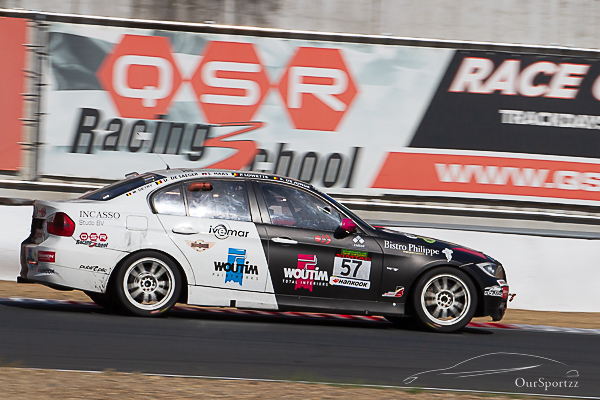 BMW E90 325i Clubsport - 495 EUR

The touring car par excellence to master long races. The BMW 325i Clubsport is a perfect car to learn how to race or how to take your first steps during trackdays. The car gives confidence, can be steered perfectly and nowhere else you can find a better place to learn the endurance racing profession.
This full-blooded endurance racer has no less than 230 BHP in racing trim, from a reliable 2.5-liter atmospheric power source. Everything in this car invites you to start racing, but built in such a way that the rookiefeels perfectly at home. The power goes via a manual six-speed gearbox to the rear wheels, as the tradition in Munich wants. Even Maxime Martin and Markus Palttala, two former winners of the 24-hour spa, love to race with this car!
HAVE A QUESTION? CALL US
+32 495 44 25 45